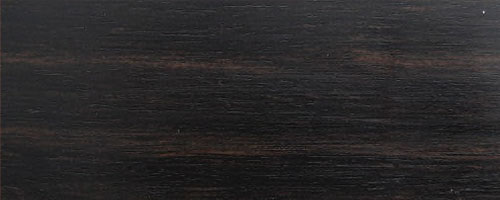 African Ebony
Botanical name: Diospyros crassiflora
Origin: West Africa
Weight: 1030Kg/m3
Cutting: 1 square edged boards 60-120mm wide, 400-1300mm long. Squares.
Kiln dried / well air dried
Other names: By country of origin; Camaroon, Gaboon, Nigeria etc.
Mostly jet black but sometimes streaked or flecked with grey brown. Hard and heavy and can be worked to a superb level of finish.
The main black ebony of commerce and a mainstay of our business.
Over many years we have developed careful production methods that result in ebony that is dry, stable and in good condition. The accuracy and quality of our product is vastly superior to African production and our wood does not suffer the stability problems that arise from the hurried kiln drying methods used by others.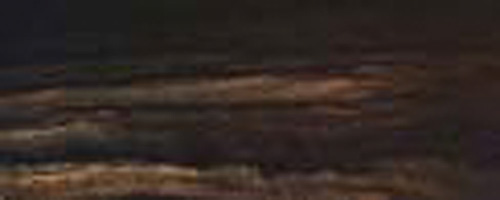 The coloured grades of African ebony can be extremely attractive. There is a growing acceptance and use of these coloured grades and an understanding that it makes sense to use this wonderful timber in a more responsible fashion.
Coloured grade ebony is available in the complete range of sizes priced at 75% the cost of the black grade.
Shop Online
Visit Timberline's online shop
COVID 19 UPDATE
We are closed to personal callers. Please shop with us over the phone, by email or through our online shop. The online shop at shop.exotichardwoods.co.uk is fully functional for mail order with thousands of items available from stock for immediate dispatch.
We recognise that the process of self-selection is by far the best way to buy and sell wood. Unfortunately it will be some time before we can accept customers into the warehouse again, even without lockdowns, because we have staff and family members that are actively shielding due to pre-existing health conditions.
Follow us on Instagram!
Our Catalogues
View our latest catalogues here.
Join our Mailing List:
Subscribe to our newsletters and recieve updates on new stock, products and industry news.
Click here to sign-up now.
Search Timberline's site: