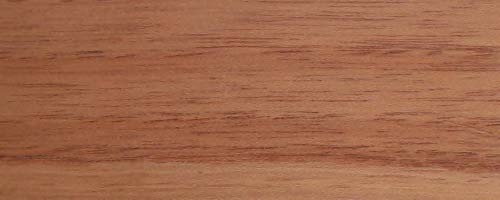 Cigar Box Cedar
Botanical name: Cedrela odorata
Origin: Belize
Weight: 480Kg/m3
Cutting: 2 square edged boards 120mm and wider 1900mm and longer
Dryness: Kiln dried
Other names: Cedrela, cedro, Spanish cedar, or by origin e.g. Honduras cedar.
Mahogany brown in colour, medium textured and straight grained. The spicy fragrance lends itself to uses such as drawer linings, humidors and wardrobe interiors.
This special grade of cedar from Belize is the most reliable choice for humidors. In our experience resin spots are much less likely to develop when Belize sourced timber is used.
Shop Online
Visit Timberline's online shop
COVID 19 UPDATE
We are closed to personal callers. Please shop with us over the phone, by email or through our online shop. The online shop at shop.exotichardwoods.co.uk is fully functional for mail order with thousands of items available from stock for immediate dispatch.
We recognise that the process of self-selection is by far the best way to buy and sell wood. Unfortunately it will be some time before we can accept customers into the warehouse again, even without lockdowns, because we have staff and family members that are actively shielding due to pre-existing health conditions.
Follow us on Instagram!
Our Catalogues
View our latest catalogues here.
Join our Mailing List:
Subscribe to our newsletters and recieve updates on new stock, products and industry news.
Click here to sign-up now.
Search Timberline's site: