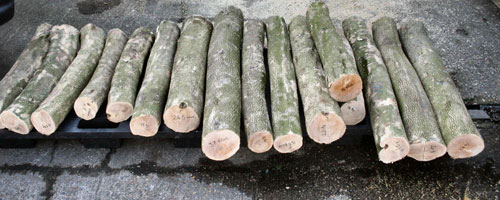 Contact Us
Timberline
Unit 7, Munday Industrial Estate
58-66 Morley Road
Tonbridge, Kent
TN9 1RP
Tel: +44 (0)1732 355626
Fax: +44 (0)1732 358214
Email us here - info@exotichardwoods.co.uk.
Opening Hours
Monday to Friday: 9.30am to 5.30pm
Message for visitors to our warehouse:
Our landlords have recently placed an automatic barrier to the entrance of our yard to reduce unauthorised access and enhance the security of the tenants.
Many of our visitors have found the barrier confusing and not been able to pass through it.
Please be advised that the barrier is automatic – just drive as close to it as you can and it will rise for you.
Find Us
Shop Online

Visit Timberline's online shop
New 2018 Catalogues
Our 2018 catalogues are now available to download here.
Latest Industry News
CITES Update 2017
From 2nd January 2017 if you wish to export articles that are partly or fully made from newly listed species of Rosewood, Padauk and Bubinga then the export will need to be accompanied by a CITES re-export permit. It is possible that the importer/customer of the article may need to apply for a CITES import permit from their own authorities and this should be investigated before the export happens.
Read more about the new CITES regulations here.
Sign-up for Timberline's Newsletter:
Search Timberline's site: