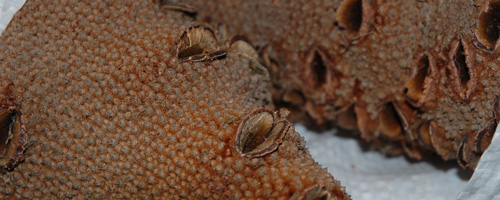 Unlisted Woods
There are small stocks available in the following species:
Medium Banksia nuts
Large Banksia nuts
Carretto
Pencil Cedar
Chechen
English Cherry
Mediterranean Cypress
Australian Goldfields Burrs
Columbian Kingwood
Laburnum
Lime
Belize Logwood
American Hard Rock Maple
Old Andaman Padauk
Amazon Rosewood
Columbian Rosewood
Grenadilla Rosewood
Roupala Lacewood
Sapele
Utile
American Black Walnut
For further details, availabilty, prices and specifications please contact Timberline.
Shop Online

Visit Timberline's online shop
New 2018 Catalogues
Our 2018 catalogues are now available to download here.
Latest Industry News
CITES Update 2017
From 2nd January 2017 if you wish to export articles that are partly or fully made from newly listed species of Rosewood, Padauk and Bubinga then the export will need to be accompanied by a CITES re-export permit. It is possible that the importer/customer of the article may need to apply for a CITES import permit from their own authorities and this should be investigated before the export happens.
Read more about the new CITES regulations here.
Join our Mailing List:
Subscribe to our newsletters and recieve updates on new stock, products and industry news.
Click here to sign-up now.
Search Timberline's site: