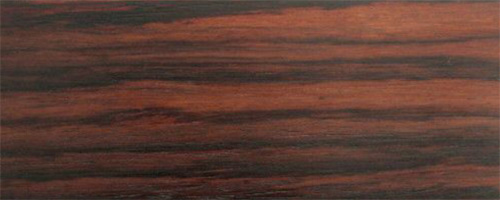 Sonokeling Rosewood
Botanical name: Dalbergia latifolia
Origin: Indonesia (Java)
Weight: 800Kg/m3
Cutting: 2 square edged boards 80mm wide and wider, 1000mm long and longer
Dryness: Kiln dried
Other names: East Indies rosewood, Plantation rosewood
Deep purple brown, reddish brown, sometimes greenish brown, more or less striped, hard and heavy.
Sonokeling is the same tree as Indian rosewood but differs, presumably because it is plantation grown, in having a broader colour range and being a little less hard and heavy.
Shop Online
Visit Timberline's online shop
Follow us on Instagram!
2019 Catalogues
View our latest catalogues here.
Summer Closure
Timberline will be closed between 20th July – 28th July 2019.
Please be advised that online shop orders will be sent out on or after 29th July 2019.
Join our Mailing List:
Subscribe to our newsletters and recieve updates on new stock, products and industry news.
Click here to sign-up now.
Search Timberline's site: