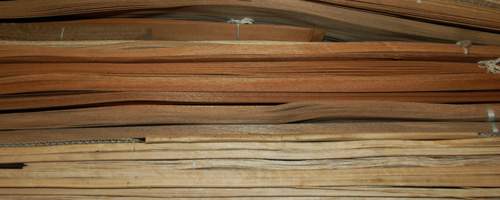 Veneers
The art and craft of veneering offers special ways to get more from your wood.
With veneer you can access top quality and specially figured logs, which would be rarely offered as sawn boards because of their extreme cost.
These veneers can be used to create special effects such as sequenced runs, book match and quarter match. Rare figures such as burr, curl, ripple, mottle, beeswing, pommelle, birds eye, ribbon, quilt and lace are easily accessible.
Shop Online

Visit Timberline's online shop
New 2018 Catalogues
Our 2018 catalogues are now available to download here.
Latest Industry News
CITES Update 2017
From 2nd January 2017 if you wish to export articles that are partly or fully made from newly listed species of Rosewood, Padauk and Bubinga then the export will need to be accompanied by a CITES re-export permit. It is possible that the importer/customer of the article may need to apply for a CITES import permit from their own authorities and this should be investigated before the export happens.
Read more about the new CITES regulations here.
Join our Mailing List:
Subscribe to our newsletters and recieve updates on new stock, products and industry news.
Click here to sign-up now.
Search Timberline's site: